Wedding Photographer in Provence: I am here to immortalize your memories 
Are you looking for a Provence wedding photographer?
Welcome to my world!
My name is Julien Jeanne and I am a French wedding photographer specialized in wedding photography next to Aix-en-Provence, Provence and French Riviera. I have a passion for telling the story of couples who choose to get married in Aix-en-Provence and its surroundings.
Getting married in Provence for memorable photos
Many lovers choose to get married in Provence for the sun, the mild climate, the beauty of the landscapes and the calm that reigns there. The region is renowned for organizing exceptional wedding parties.
A multitude of couples who are considering saying yes for life are seduced by the architectural wonders and the typically provincial venues (estates, open air spaces, inns, hotels) of the PACA area.
In addition, the region benefits from an interesting topographical and geographical configuration. It offers breathtaking panoramas during wedding ceremonies.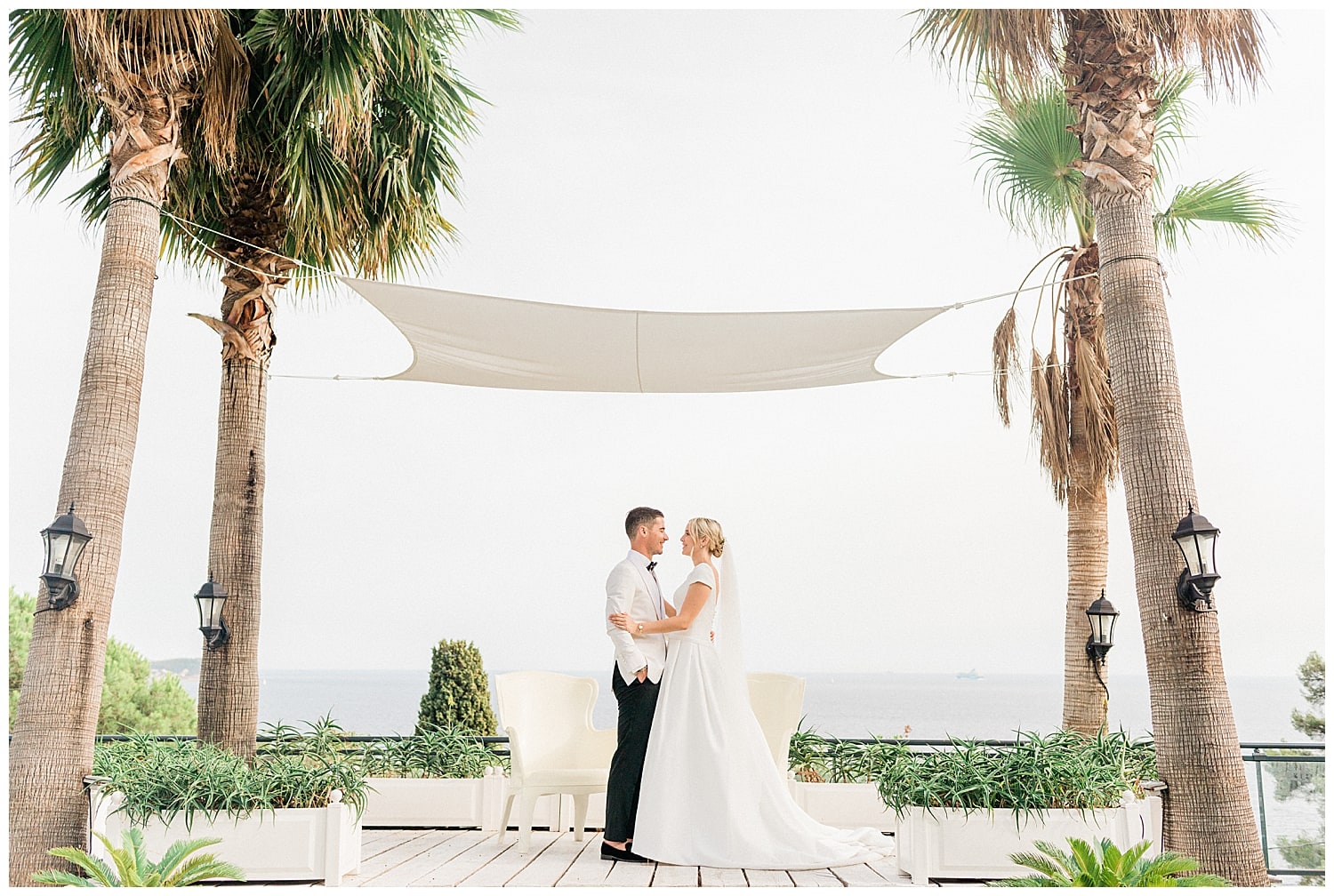 Use a professional photographer in Provence
Have you fallen under the spell of the region's natural scenery? That's all very well, but to celebrate your wedding successfully, you must be sure to be able to immortalize the best memories of the event. To do so, it is imperative to hire the services of a qualified wedding photographer in Provence.
As a professional photographer for many years now, I offer you a complete reportage of your wedding. Usually, I make artistic reports that mix softness and spontaneity. I discreetly tell your story so as to reveal your emotions and all the small details of the ceremony.
The glances exchanged, the joy on the faces of the people around you, the family unit that is created throughout the day: these are all elements that deserve great attention. In this way, you can obtain images that are pure, expressive and touching.
A personalized accompaniment for an unforgettable wedding in Provence
The experience of the wedding photographer, his rate, the relationship you have with him during your first exchanges are as many reasons that can influence your choice. However, it is also important to focus on the style of wedding photography that the professional offers. His style must correspond to yours.
If I had to sum up my style of photography in a few words, I would say: authentic, luminous and natural. My wedding photography work in Provence and the Var is based on the human being. Like a scribe who tells a story in writing, I love photography marked by a storytelling approach. Indeed, I use the techniques of photographers reporters to immortalize the most beautiful day of your life.
Spontaneity and creativity for an exceptional rendering of your wedding reportage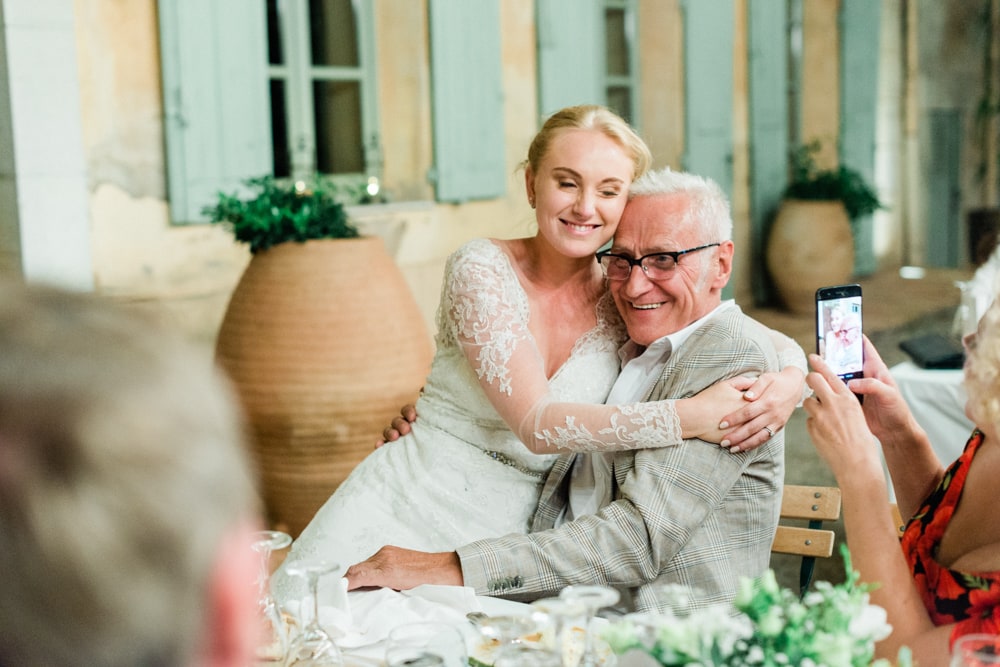 For sure, you will notice at first glance that I prefer images taken on the spot, spontaneous photographs. I find them more expressive and authentic. I transcribe your day with style while remaining faithful to the atmosphere and theme of the wedding.
My artistic approach enhances your celebration through touching images that will live on for generations. Thanks to my narrative photographs, your wedding will become a beautiful story to tell your children in pictures. You will then have touching images with exceptional framing, images that could find their place in an editorial magazine or simply on the wall of your living room.
I carry out a simple and natural treatment in order to bring out in your photographs a sincere rendering, a timeless aesthetic, memories as rich as they are authentic. To achieve these results, I anticipate with accuracy all the important moments of your wedding. You can also take photos before and after the wedding.
The pre-wedding shoot in Provence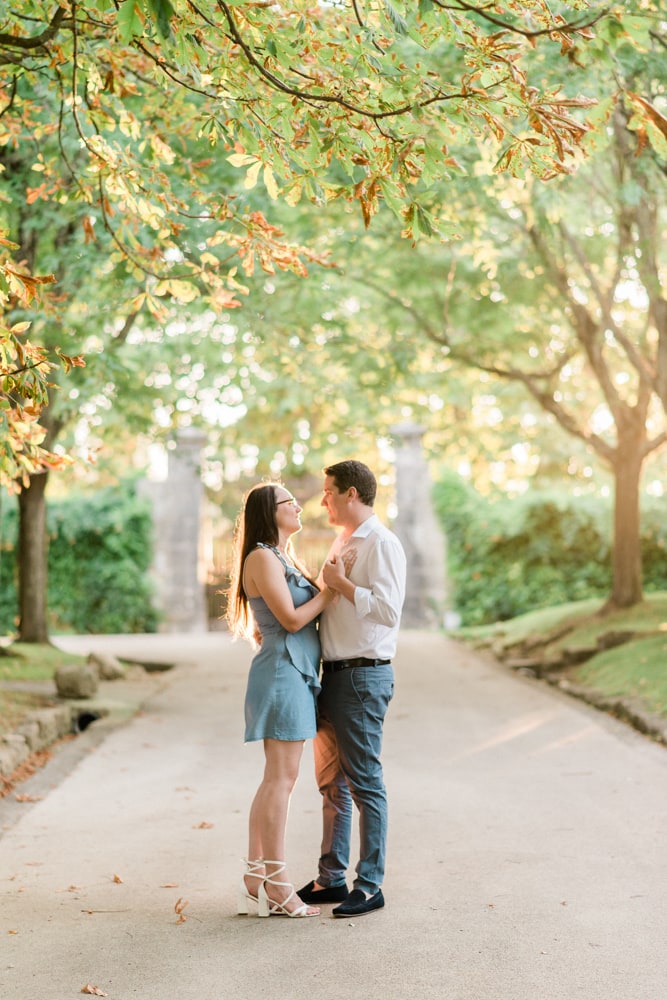 Still called engagement session, the pre-wedding shoot is really appreciated by a lot of couples. This session allows you to have a memory of the time when you haven't yet said "yes" to each other for life. Doing a shoot during this time when you are not yet officially united also allows you to prepare for the day.
The session will put you in the mood for your wedding day. Moreover, it will be an opportunity for you to see me at work in the field. I highly recommend this session because it often allows couples to learn how to get comfortable in front of the camera.
Shooting after the wedding : Day After
The photo shoot that we do after the wedding is very important. We often talk about the Day After session. You may see it as an opportunity to hand over the outfits for your wedding day. This time, the objective is to immortalize the effect of the first days of your union. Far from the atmosphere of your wedding day, the After Day session plunges you into idyllic landscapes in Provence.
Not all marriages are the same. Just as couples are different, each story is unique. Each bride and groom has their own personality. Thus, a new challenge is revealed to me for each location chosen for the photographs after the wedding.
Provence flows in my veins. Thus, I know how to apprehend each landscape in Saint-Rémy-de-Provence and in the other towns of the Bouches-du-Rhone department and in all the departments in Provence in order to bring out the beauty of your couple (Vaucluse, Drome, Gard).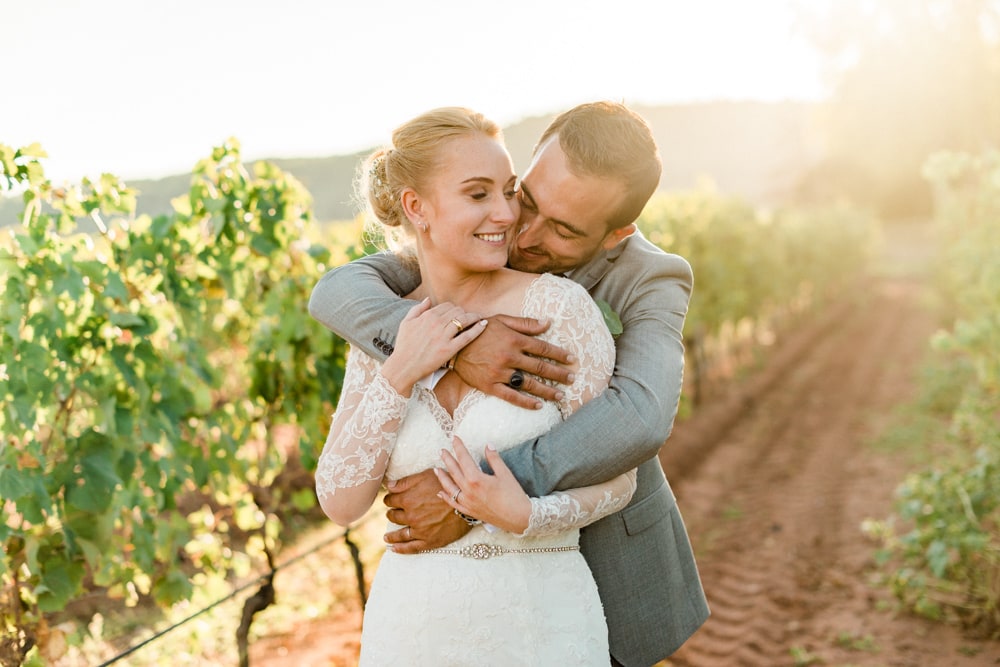 Some beautiful wedding venues in Provence (France)
Here are a few atypical places where you can imagine organizing your wedding. Maybe you will fall in love with one of these places and decide to celebrate your own.
Le Moulin de la Récense
I really appreciate this place located in Aix-en-Provence. It is modern and typical. It is an outstanding reception setting that combines contemporary sobriety and ancestral stones with subtlety. The weddings I imagine at the Moulin de la Récense would be weddings based on family spirit.
Le Château de la Barben
This castle in Provence has especially marked me by its beauty. Not far from Arles, it offers an enchanting setting for unforgettable wedding receptions. The decor helping, the photographs taken in this place will be simply magnificent.
La Villa Key Largo
This prestigious villa on the French Riviera is a luxurious and unique place. It has a huge swimming pool and a heliport on the roof. It often hosts grandiose wedding receptions. It is an exceptional setting where I dream of making wedding reports, moving chic union photographs.
Are you looking for a wedding photographer in Aix en Provence or a professional photographer who works all over the Vaucluse, for example in Gordes or in the Luberon? I offer my services in all departments of the Provence-Alpes-Côte d'Azur region. Do not hesitate to contact me so that we can discuss your desires and the different wedding photo reportage collections that will suit you.
Let me help you tell the story of your wedding in a unique and timeless way through exceptional and creative photography!
DISCOVER MY REPORTAGE OF WEDDING IN PROVENCE
YOUR PROVENCE WEDDING PHOTOGRAPHER
My childhood
For a long time I wondered why I decided to be a wedding photographer in Provence. I think it all comes from my grandmother Alice.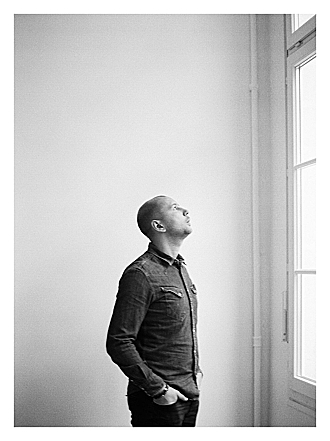 MY BRIDES REVIEWS AFTER THEIR WEDDING IN PROVENCE